Yeah it's been awhile since i did a battle here, but I'm back and bringing you a battle between two of the most well-known names in Reggae music The former Wailer members and friendly rivals...
Bob "Tuff Gong" Marley(1945-1981): The man who brought the reggae music on the map with his his lyrics of love, peace, and unity in such songs like "One Love/Peple Get Ready" and " Three Little Birds".
vs.
Peter "The Toughest" Tosh(1944-1987): A muscian known for his controversial lyrics about legalization of marijuana, his militant stand for equal rights and justice for all Africans, the government system, and his run-ins with the law.
WHO IS THE GREATEST!?
Bob Marley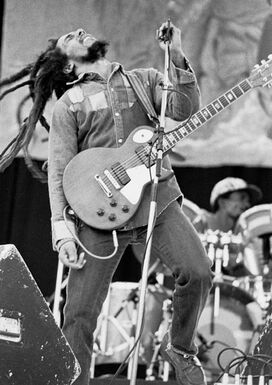 Years Active: 1962-1981
Genre:Reggae
Associated bands: The Wailers (1962-1973)
Backing Band & Vocals: The Wailers & The I-Three
Landmark Album: Exodus (1977)
Landmark Performance: No Woman. No Cry (Live At The Rainbow Theater ,London 1977)
Peter Tosh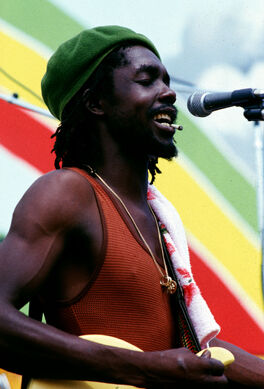 Years Active: 1962-1987
Genre: Reggae
Associated Band: The Wailers(1962-1973)
Backing Band and Vocals: Word, Sound, and Power
Landmark Album: Equal Rights (1977)
Landmark Performance: Johnny B. Goode (Live At The Greek Theater, LA 1983)
Ad blocker interference detected!
Wikia is a free-to-use site that makes money from advertising. We have a modified experience for viewers using ad blockers

Wikia is not accessible if you've made further modifications. Remove the custom ad blocker rule(s) and the page will load as expected.